When you are considering expanding your business – that is always a cause to celebrate. Sales might be doing well and you decide you need to find a bigger space so you can hire additional employees. So far so good. But, are you really ready for the expansion? The decision to extend the scope of your business must be a result of thoughtful consideration of various factors, including the financial, logistical, even your emotional readiness. Many successful small businesses have faltered or even failed because they expanded too quickly before they had worked out processes and procedures that were scalable. Forbes lists the following cautions when considering expansion.
Once you get to a certain sales range, above $5 million or so, it's harder to keep track of your financials.
Unfortunately,

more sales does not always equate to more profit.

Once a company is really growing quickly, the quality of the people you hire becomes a big issue.
When you're growing quickly, it's harder to be sure your customers are happy.
Fast growing companies often see their accounts receivable run faster than their sales or their ability to collect.
The rule of thumb is that you should only expand when there are untapped opportunities that can benefit your business. You need to think about the following points before embarking on business expansion:
Research the Cost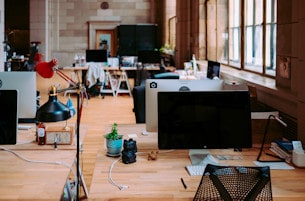 Before deciding, you need to study carefully the financial benefits of an expansion, and whether your cash flow can support the additional investment. It's important to determine how you will get the money to pay for the additional inventory, new facilities, equipment or workforce. The ideal situation would be to expand only when you have already proven that demand exists for your products or services, as proven by your fat bottom line.
Cost/Benefit Analysis
Cost/Benefit Analysis is nothing new it was originally conceived by a French engineer and economist named Jules Dupuit way back in the 1840's but it wasn't until the 1950's that it came into popular use. According to MindTools,  "As its name suggests, Cost-Benefit Analysis involves adding up the benefits of a course of action, and then comparing these with the costs associated with it. The results of the analysis are often expressed as a payback period – this is the time it takes for benefits to repay costs. Many people who use it, look for payback in less than a specific period – for example, three years."
Check Out Competitors
Getting information about your competitors can keep you from falling behind. If your competitors are expanding their operations, it may mean that they have seen new, untapped opportunities in the market – that means you have to choices: wait it out and see how they go, or follow their lead. If your competitor's expansion proved to be a mistake, then you can thank your lucky stars that it was not your business that was burned in a costly expansion. On the other hand if they get a head start on a new market they can leave you in the dust. If you can use the information you collect to determine ways in which your company's benefits are unique you have ammunition to compete with.
Consider Your Options
Staying an overcrowded office or workplace can reduce productivity and comfort and you may start to lose money because of it. Consider relocating your office, or opening a new one to make room for old and new employees. Depending on the demand in the marketplace you can create a detailed plan on how to achieve this. If you're not ready to move yet, but you feel like you're suffocating inside your workplace, one low cost solution is to declutter it with simple storage solutions. Remove some inventory, equipment or furniture that won't be of use to you and your office at least by the time you manage to find a new facility, and send them to offsite storage so you can free up space for employees. Another possibility is to consider outsourcing a portion of your business.
If You're Going Global…
Expanding globally has correlating costs that you may not have considered. You have to understand the price of goods in other markets, currency exchange rates, regulations, international taxes and tariffs, and whether you can compete against local stores offering similar products. Once you've researched the cost, you can start creating a detailed budget.
Define Your Goals
When selling internationally, you need to come up with short and long-term goals, just like you did when you first began your business. Define specific monetary ways of measuring those goals. You may love the idea of expanding globally, but if you aren't succeeding in the global market, you need to know when to cut your losses. You also need to know if you can afford to expand further. Do some research and set up a detailed plan to enjoy international success.
Will the Soul of the Company Stay the Same?
Business expansion that carries you far away from your original vision or passion might make you richer, but less happy. If you are primarily a creative person, chances are that taking care of business will take you away from some of the creative work. Growth may force you to let go of the total design control you enjoyed when the company was much smaller, and that may not be an easy adjustment. Think carefully if you're ready for that risk and if you're ready to sacrifice some things in order to let your business grow in the right direction.
Final thoughts
Growth and business expansions aren't always good. Many entrepreneurs see their business crumble as a result of uncontrolled growth. That's why slow, safe and cumulative growth is a lot better. All you need is some careful planning and patience. When you come to that crossroad, take all factors into consideration and keep in mind that every expansion is a risk too.
You might also like: