Outsourcing in Business
Few situations are more unpleasant in business than finding yourself faced with the dreaded spectre of insolvency. Unfortunately, this situation is by no means uncommon. On the contrary, recently released figures from the Australian Securities and Investments Commission have revealed that the number of insolvency court appointments has been on a steady rise from as early as the 2007-2008 fiscal year. However, while there were 9,200 such appointments in five years ago, 2011-2012 saw over 11,700 such cases. To call insolvency a plague of the national business scene would be to spread pointless panic, yet the growing trend is apparent at first glance. So what can a business owner do, to reduce expenses? There are several simple solutions available to any company, but especially appropriate for small enterprises in the modern information age to reduce business overhead and Employment Costs .
Don't Be Afraid of Outsourcing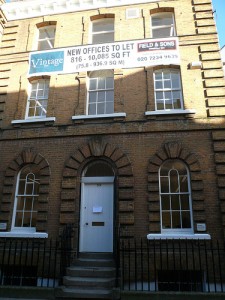 Many entrepreneurs and start-up owners prefer to keep everything in-house, out of a poorly understood need to oversee every small step of their business plan. While precaution and daily updated insights are valuable commodities, it is results that matter. An efficient manager should know how and when to delegate responsibility—what is more, they should also figure out how to avoid having staff costs running through the roof. More simply put, there are aspects in any business (account keeping, IT maintenance and legal consultancy spring to mind as prime examples) that are better off outsourced. As online presence is becoming increasingly important for current business-making, it is an equally viable option to pay an expert for handling your website, blog and corporate Social Media accounts. Don't spend a small fortune on a permanent employee, but rather employ freelancing, while enjoying lower overall costs for possibly better services. In addition to personnel, in the 21st century, it is possible to outsource equipment rentals, and even real estate. 
The Twenty-First Century Approach to Office Space
Think about it: do you really need a full-time office? At first blush most everyone would say "of course". But how many of your staff absolutely have to come into the office each day? How many of them could do the same job from home? How often do you hold meetings or conferences with clients, partners, etc.? We'd be willing to bet it's nowhere near as often as you tend to think. Many offices have found that without all the socializing, water cooler chatter, noise and distractions employees could actually get more done in a day.
If you look at it with an open mind, however, you might find that your business could benefit more from a serviced office solution. We found this option at Regus.com.au, a provider of fully appointed business spaces, readily available within a matter of hours, for meetings and other encounters that can only be held in a professional environment. If you can use this solution, you could switch to a work-at-home solution for the rest of your activity,  to avoid paying rent. Chances are you'll be saving loads.
See Also:
Photo credits: by Lars Plougmann  Bermondsey Street office space