New York City has enacted legislation that would bar employers from discriminating against unemployed job applicants effective June 11, 2013. This legislation has been met with dismay since many believe that it will lead to disruption in the hiring process.
Furthermore, a large number of lawsuits can also be expected under this new law. While the New York City Council which formed the legislation tried to protect the interests of employees, like most legislation it just ends up making the process more complex.
Effects of the New Law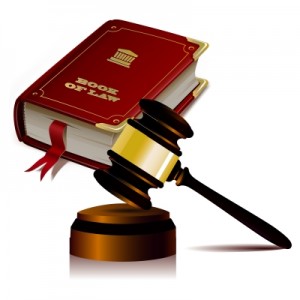 The new law that is in place is definitely going to make hiring a mess. The reason is that unemployed people who get rejected can target the business in expensive lawsuits. No business owner likes being vulnerable to lawsuits especially in the case of employment scenarios.
The main target of the legislation is to prevent and ban employers from discriminating in the case there are unemployed job applicants. The New York City Council had brought forth the law based on the long run of cases where unemployed were being marginalized.
City council cited job ads from a number of companies with specific instructions that they need candidates who're currently employed. Under this law, companies won't be allowed to post such ads. After being tabled, the legislation was passed by a 44-4 vote.
Both positive and negative spins can be put on the new law. The City Council officials took this law to be forthcoming and protecting the interest of the people. If the effect is analyzed, new businesses would be more comfortable under this model. However, the vulnerability is something that will concern many.
Lawsuits can give a bad face to the company and lead to negative reputation. The new law would give unemployed people a legal pretense against discrimination. But can it be guaranteed this law is not going to be misused?
That being said, the positive effect would be realized if the unemployed in New York can get back on their feet. The state labor department cites the unemployment rate at 9.1%. Interestingly, the numbers are higher when the minorities are brought into consideration. 13.6% Afro-Americans and 10% Latinos show higher numbers. These numbers led the City Council to action.
It's also interesting to note that this City Council vote was able to override the veto that was in place by the Mayor Michael Bloomberg. The argument from the Mayor was that this law could hurt businesses that are already struggling to stay afloat.
The law dictates that if the employer is found guilty of discrimination, they can be fined a civil penalty up to $250,000. In addition to this, statutory fines can also be placed.
In the status quo, there are a number of appropriate reasons why some businesses would not hire unemployed people. But due to this legislation, they would have to be careful in their hiring practices.
Currently, the most common workplace lawsuits include discrimination, harassment, workplace injury and wrongful termination. Other non-workplace cases where lawsuits are exploding relate to Paxil birth defects where women were diagnosed with depression and took the medicine Paxil.  Other common lawsuits include:  Motor Vehicle Accidents, Slip and Fall Injuries, Product Liability and damages due to assault and battery. Recently a spate of lawsuits has cropped up alleging companies are taking advantage of interns and not paying at least minimum wage.
See Also:
Image courtesy of Nirots / FreeDigitalPhotos.net