When it comes to getting a job these days, people want to know what the fastest growing careers of 2012 will be. This way they can get into the fields that will give them the most chances to get a job now and in the future and make a good wage. Here are some of what is predicted to be the fastest growing careers of 2012:
#1 Fastest Growing Career: Network Systems and Data Communication Analysts
These fields are expected to grow more than 53 percent over the next 10 years and currently pay around $76,000, so are very good jobs to pursue. The world of technology is growing all the time and  includes things like the Internet, Intranets, LANs, WANs and other types of data and communications systems in our very technical world. You will have to know about all kinds of computer and communications equipment.
These positions are in just about every company and business since the world runs on computers and technology these days; therefore it has great job mobility. You should have a degree in Computer Science or a similar field to apply.
Home Health Care Aides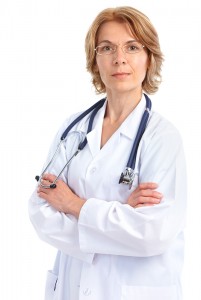 Many of the up and coming careers of 2012 will involve the health care industry and one of these is the home health care aide. This career field is expected to almost double in available jobs over the next 10 years. Wages are about $21,000 on average per year and these jobs have good job mobility because these sorts of positions are needed in every large community and some small ones.
The people working in this field will be helping seniors, and since the Baby Boomers are starting to become older, this job will be in high demand as those who work in someone's home or in a facility.
Their duties could include things like making meals, keeping house, supervising disabled people, advising on things like nutrition, bathing, dressing or otherwise caring for convalescents, etc.
In order to get these jobs you may need to get certified through a special program or get some sort of degree and then apply for a license in the area you which to work in as each state has its own requirements.
Customer Service Representatives
This field is expected to grow by more than 14 percent over the next 10 years. It is a job where you must be willing to interact with customers and handle their questions or complaints. It averages about $32,000 a year and there is a need for these positions in every company, store and business, which means they have good job mobility. It is also a good idea to have a business degree in order to be best qualified in this position, but it may be possible to get in by taking a lower position and working your way up in the company with on-the-job training.
Food Preparation and Serving Personnel
One of the job fields that is expected to grow by as much as 15 percent is the food prep and serving industry positions. While some of the people in this job do things similar to fast food workers or waiters and waitresses, this job also requires that the people working in it are skilled in preparing the food as well as in serving it.
While not a high paying job, as the average wage is about $18,000 per year, it still is expected to have a high level of growth. The outlook for job mobility is very good since these positions exist in nearly every town, both small and large. Entry level positions in this field don't require a degree, so you can get on-the-job training to learn how to do it.
Registered Nurses
Nurses are a position that has almost always been in high demand and the next 10 years isn't going to be any different. The need for new nurses is expected to rise at least 22 percent. Nurses asses a patient's health and assist them in their needs, as well as maintain their medical records, assist doctors, etc. Some teach and there are many kinds, including clinical, midwives, anesthetists, and nurse practitioners. Their average wage is about $66,000.
Nurses require a two or four year degree program and special licensing and certification dependent upon the type of nurse you wish to be. You can also go from being an LPN or CPN and shorten the time frame to become a nurse.
Physical therapists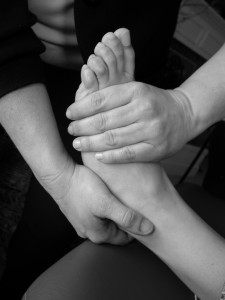 Another medical job that is expected to rise in need by more than 27 percent over the next 10 years is physical therapy. These people develop and carry out medical plans to help rehabilitate patients who have injuries or other problems. The average salary is around $68,000.
As with nurses, physical therapists must be properly trained and have the necessary degree, certification and licensing. In order to have good job mobility, you may have to check the requirements in a specific state for employment as moving from state to state could involve getting recertified and licensed for that area.
Financial Examiners
This job is expected to increase in need by 41 percent over the next 10 years. A financial examiner is one who works with securities, taxes, and all things in the financial world of business. They make about $79,000 in salary.
They must be properly trained with a degree in financial management or similar fields, but once that is done they should be hirable in just about any location.
Author Bio: This article was written by Roy McClure for the team at
Justcolleges.com
.
Photo credits: medical practitioner by Kurhan; physical therapist by Luis Solis