Writing a successful resume requires descriptions of the applicable skills you possess, supported by clear examples in a work history. Blanketing a resume with a wide skill set is a common mistake many people make when writing their resumes. Most employers look for skills that will aid in performing a job, so it is important to narrow skill sets and work histories to reflect experience with the job you are applying for.
Applicable Skills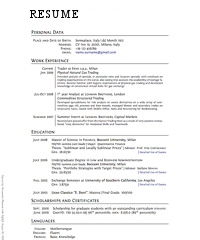 Employers are not interested in every skill you can bring to the table. Specific, marketable, skills are often preferred to task-based talents. In addition, most employers will not be interested in long, comprehensive lists. Instead, employers will search for skills they think will enhance a potential employee's ability to successfully do their job.
For example, instead of describing yourself as a skilled baker, consider mentioning that you have excellent time management skills. Working as a baker certainly requires many talents, including time management. However, describing a useful skill will help an employer easily identify why you are qualified.
When searching for skills you have acquired through your work history, choose skills that can be applied directly to the job you are applying for. A good way to get started is to read the job description. A few examples include excellent communicator, researcher, self-motivated, and applied psychology. If you have the appropriate background, then having a masters of applied psychology online is especially useful. Many employers value hands-on applied science. Find ways to put your education and skills you learned in class that relate to the job on the resume.
Writing It All Down
The best resume layout is a matter of opinion, but most employers prefer a short list with bullet points. Lists can be scanned easily, and keywords and important phrases can be picked out much faster than reading whole sentences.
For example:
Excellent time-management skills.
Proficient with Windows 7 and Windows 8.
Eight years of experience with applied biology.
Notice that the important information is easy to find and condensed. Remember to write to-the-point descriptions.
While it is tempting to list every skill you can offer in a resume, the best resumes are arranged for specific job applications. Most employers will look for skills that are applicable to the job, and those skills should come directly from your work history. Make sure your skills are listed in short, simple bullet points listed prominently in the resume.
You might also like:
Image courtesy of  The CV Inn