One of the professional fields that continue to hire personnel at consistently high rates, despite economic downturns, is the medical profession. It is projected that by 2018, the opportunities for healthcare jobs will multiply by over 3 million. Experts in healthcare will more than ever be in-demand has the Generation X become parents in the age of baby boomers. In this article, discover which the most popular fields are, what qualifications are required, and who hires the much-required experts needed in the medical industry.
Paramedic and EMT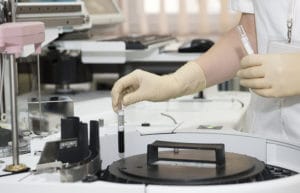 Expected to handle many of stressful situations in many different settings such as emergency evacuations using ambulances and helicopters, EMT & paramedics are dependable for their rapid response and reaction times. The field hardly shows employment slumps because the personnel are always the first to appear on an emergency scene. It is projected that for the next eight years, the employment for EMT & paramedics will exceed average growth.
Registered Nurse
Estimated to generate over a half a million jobs in the coming year, registered nurses form another growing opportunity in in-demand jobs. The reason why the growth of the sector is projected to continue is because thousands of fresh job opportunities will be created with the retirement of aging nurses. If you are one of the people interested in this career, be assured that abundant opportunities exist out there.
Physiotherapist
Those who wish to pursue higher medical degrees without wanting to be physicians, can train to be physical therapists. The personnel in this field can attend to all categories of patients from the elderly, those experiencing general pain, to the disabled. They impart their knowledge of the body's physical functions to make their clients physically fit and stronger. Most therapists have more than one job by working part time at different facilities as well as having private practice. The opportunities presently available exceed the number of therapists in the field.
Home Health Aide
There are many people who live alone or who cannot leave their homes for whom the best recourse to medical attention is to have a home health aide. They act as caregivers to such individuals by administering medicine, checking on vital signs, and assisting with everyday tasks. With the coming of the age of baby boomers, the prospects for this cadre of health workers are good especially with the retirement of old aides.
Medical Assistant
In many facilities, medical assistants are responsible for clinical and administrative tasks. Those who have formal certification or training stand the best opportunity of being employed. In the entire US, the demand for medical assistants is ever growing because it is the staple of the medical industry.
Dental Assistant
In the field of dentistry, dental assistants are responsible for a variety of tasks such as taking x-rays, tutoring patients about proper dental care, and sterilizing the apparatus and instruments. The career forms part of the most in-demand jobs because of the flexibility which allows one to go to college as well as work. The field is expected to expand as many schools now offer programs for dental assisting.
Medical Secretary
For those who are certified in this field, employment chances are expected to grow rapidly. Medical transcriptionists and medical secretaries are expected to have a fine understanding of the procedures used in healthcare. They should also demonstrate skillful administrative qualities as well as medical knowledge.
Pharmacy Technician
Although technicians are not expected to answer questions concerning prescriptions, they label drug bottles, count tablets, and they also perform a range of other administrative work. They help pharmacist to give healthcare products and medication. Due to the availability of on-the-job training, it is convenient for those who want to further their career out of school.
The medical field is awash with other opportunities like healthcare administrators, technicians for medical records and health information, and many more. To be at the top, it is essential to be equipped with a nursing degree. Pursuing any course in the healthcare sector is almost a guarantee for a job.
You might also like:
45 Ways You Can Find Success Without a Degree
5 Careers to Consider for 2017
Top 5 Places To Work In U.S. Oil And Gas
10 Careers Off the Beaten Path
Type A Personality? Some Jobs for You to Consider
6 Great Jobs for Left-Brained People