A temp job helps you make money and gain experience.  Such work can also help you build a solid resume.  If you perform well in your temp work, the employer may hire you or consider you for a future permanent position. 
What if the temp job requires you to work in different departments of the company?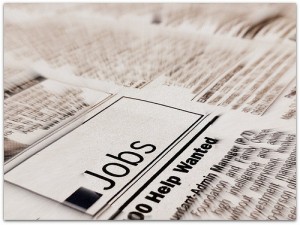 Great, you have even brighter temp to permanent job prospects.  It's because you can get hands-on experience in diverse areas and the opportunity to work for (and thus impress) several different managers who may have the need and authority to hire someone.
With a temp job, you'll develop references to give to another employer, if the temp-to-perm avenue doesn't work out.  Further as a person with skill and experience, you will be the first choice for the temp agency for future temp work.
Tips to Landing a Temp to Permanent Job
1) Begin your Work on Time:  Punctuality gives you a high grade on the temp score card.  If for some reason, however, you are unavoidably late to work:  Did you miss the train? Or, are you stuck in a traffic jam?  Call your temp agency and the company and inform them of your situation.  Of course, you should also tell them what time you will make it to the office.  As far who you should call first, always follow the instructions given to you by your agency.
2) Use Company Assets with Permission:  Do you need to use the copier or any other company resource?  Seek and obtain the permission first from your supervisor.  Be sure to use any of the company assets with care.
3) Phone Usage: If you want to use your own cell phone to make a call at work, ask your boss first.  Keep your communication short.  Speak in a low voice so your conversation does not affect others' work. With such practices you not only present yourselves as a diligent worker, but also increase your temp-to-perm chances.
4) Perform Well:  Work hard and smart and go beyond the call of duty.  Follow the guidelines given to you by your manager to the letter.  Be enthusiastic and keen to learn.  Use the feedback and comments on your work to better your performance and take it to a higher level. Be aware that your temp agency seeks the ratings on your work from your employer.  The only way you can get top scores is through seeking to do your best work and meeting the needs of the company through attitude and self-discipline. 
5) Ask for more Work:  If you complete a project assigned to you early request that your supervisor give you more work.  When you are proactive, the company appreciates your attitude and you get to enrich your experience.  Of course, you'll also be the first in the line for a potential temp-to-perm job in the company.
6) Sharpen your Skills:  Take every opportunity in your temp stint to learn and sharpen your skills.  Be a self-learner as much as possible.  With such an approach, you will be an asset to the company.
 7) Keep your Resume Up-to-date:  With the info on your temp job, update your resume.  The experience you gain from your temp job, whether it is of a short- or long-term, will be an asset on your resume.  Rather than list only the job duties, build the Work Experience section with job responsibilities and achievements.
See Also:
Recommended Reading from Amazon:
Photo Credits: By
photologue_np