Searching for a job can be frustrating as you put in application after application. If you're looking for something to do while you are between jobs, then you should definitely consider becoming a tutor. Here are a handful of benefits that you can gain from being a tutor.
A Reliable Source of Income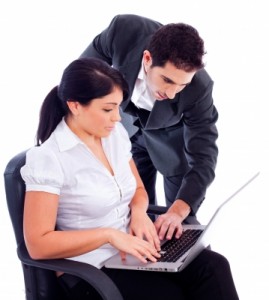 The amount of money that you will make as a tutor can vary, but you can potentially make enough money to cover your bills. In fact, you may be able to get a full-time job as a tutor. A full-time tutor can make anywhere from $10 to upward of $80 per hour, but again, the pay is contingent upon many factors including the subject you tutor, the location and the affluence of your students.
Flexible Hours
If you become a tutor, then you will generally have the opportunity to set your own hours. Many tutors only work during the evenings and weekends. Because school is out during the holidays, you may have students who need to "catch up" during this time or conversely they may have no assignments and you will get the chance to have several days off. Furthermore, you may have the opportunity to set your own hours and work whenever you please if you become an online tutor.
Travel
There is a high demand for native English speaking tutors overseas. So even if you have no training or certifications it is possible to get a job as an English tutor overseas. Some areas do require certifications or pay certified teachers better. There are a variety of English teaching certifications and some areas prefer one over the other.  There are several different acronyms that apply to English Tutors. Here are the primary ones.
TESOL = Teaching English to Speakers of Other Languages. This would prepare a teacher to teach in an English speaking country to students whose first language isn't English.
TEFL  = Teaching English as a Foreign Language  also sometimes referred to as EFL (English as a Foreign Language). This prepares teachers to teach English in a country where English is not the primary language.
In general most employers abroad will accept a TESOL/TEFL certificate, but different quality and durations are available, usually a course of at least 100 hours is required.
CELTA is the Certificate in English Language Teaching to Adults. A CELTA course is an internationally-recognized 4-week residential course which is designed for people who want to make a long term career out of teaching.
One of the best ESL websites to find a job is Dave's ESL Cafe
Help Others
Not only will you be able to support yourself while being a tutor, but you will have the opportunity to help others further their education as well. This is perhaps one of the most rewarding aspects of being a tutor. Many failing students who receive assistance from a tutor go on to lead successful academic careers.
Often, especially in a subject like math, the problem is some basic concept that was missed at an early stage. Once that concept is mastered the whole subject becomes clearer. So you may change a students entire life for the better if you choose to become a tutor.
Looks Great on a Resume
When potential employers view your resume, they look at the gaps in employment. If you have been out of the workforce for quite some time, then that may worry employers. However, if you spend your time doing something productive, then employers will not view you as lazy. Tutoring looks great on a resume because it shows that you are willing to work hard even if you have been unable to get a job within your field.
Personal Growth Opportunities
As a tutor, you will have the opportunity to work with different types of students. Meanwhile, most jobs require that you interact with others in some way. Therefore, being a tutor will help you develop the skills that are necessary for working with different types of people.
Expands Your Expertise in a Subject
When you are tutoring, you will not only be helping others learn, but you will also have the opportunity to learn yourself.  You will be able to become an expert in the subject that you are tutoring. This can very well benefit you in the future as well as a beneficial addition to your resume.
Networking Opportunities
These days, it takes a lot more than a degree, impressive resume, and experience to find a job. You have to network and know the right people. Many people will argue that it is more about whom you know than what you know. The great thing about tutoring is that it gives you the opportunity to network with people. You can meet people who can be used as references on a job application. You can also meet people who can refer you to places that are hiring in your area.
You should definitely consider becoming a tutor if you are looking for a meaningful activity that will keep you occupied during your unemployment. You will be able to bring in a reliable income and increase your chances of landing a job in the near future. You will also have the opportunity to grow personally and help students advance their education.
 See Also:
Recommended by Amazon:
About the Author:
Ryan Ayers is a writer and blogger who creates informative articles related to education. This article explains the benefits of becoming a tutor and aims to encourage further study with an Online Masters in Education.
Image courtesy of Photostock / FreeDigitalPhotos.net