The vast majority of unemployed people are desperate to get back in the job market and get their career on track. However, depending on the opportunities and services available in your area, this can be easier said than done.
There are a few things that can really help to kick-start your career, and receiving an inheritance is one of them. According to a recent Gallop poll 8% of current retirees rely on an inheritance for a major portion of their retirement income. So if you've recently become a beneficiary in someone's will, but aren't ready to retire yet, here are four ways that it can help you to get back into the job market and improve your career prospects.
Taking the strain off your finances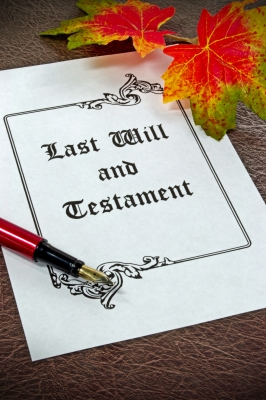 The first and most obvious benefit is that, depending on the amount that you receive, it can really take the strain off of your finances, allowing you to breathe a little easier.
Removing the day-to-day emphasis on income should help you to see the bigger picture, put your finances in order and make yourself ready for employment.
Opening up new career options
Inheritance can come in a lot of different forms, and sometimes this can mean you're exposed to new career options.
For example, if you inherit part of a business, you can step straight into a role in that company. Alternatively, if you've inherited a property you could renovate it, and then rent it out or sell it on. This can give you a leg up on to the property ladder and a potential new career in property development.
Learning new skills
If you were fed up with your previous career, receiving an inheritance can give you the opportunity to retrain and begin a job in your dream field.
Enrol in a course, take up an apprenticeship or teach yourself the skills that you'll need to begin a fulfilling and satisfying new career path.
Making the most of the gift you've received
Apart from the material gain you can experience through receiving an inheritance, there are other, emotional reasons for using the opportunity to boost your job prospects and get your life heading in the right direction.
One of the most important of these is to make the most of the gift left to you by a loved one. The last thing that you'll want to do is throw the opportunity away, so use it wisely, and it could change the rest of your life forever.
If you have received an inheritance and aren't sure what to do next, Co-op probate services can give you help and advice to guide you through the procedures as efficiently as possible so you can really start living your life.
 See Also:
Recommended by Amazon:
Image courtesy of Grant Cochrane / FreeDigitalPhotos.net