People who retire have worked many years to earn what they have. Retirement accounts such as pensions, 401Ks and IRAs are carefully funded and managed over the employee's working life to ensure there will be enough money in them to provide for the person's retirement. Unfortunately, there are many people out in the world whose goal is to take the very money these workers have spent so many years earning and saving.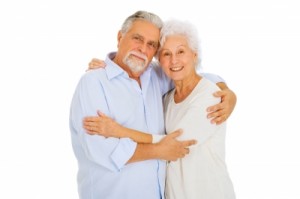 After all, they reason, why spend years accumulating it when you can steal it all in a few minutes?  Retirement fraud is big business to some, and they will stop at nothing to get other peoples' hard-earned money. Senior citizens have long been targets of scams. So after retiring, there are many scams you should be wary of, so that you are not left broke and wondering what to do next. Here are some tips to help you avoid becoming a victim.
Don't Be Rushed
Don't allow anyone to rush you into a snap decision. Make it a personal rule to avoid any "deal" where they insist that you "act right away" or where if you don't act now "you'll lose out". Remember, 99.99% of legitimate deals will still be there tomorrow. If they are not there is probably a good reason.  Perhaps it's because the person offering it will be skipping town shortly.
Talk to a Professional
One way to avoid scams is to talk with people who are in the loop with financial news. Reach out to people you know who may be financial advisers, human resource managers, accountants, or similar professionals. They often know if any scams have been reported by other retirees or local law enforcement. As an added measure, try to find out if these people are professionally licensed in their field. Another way is to listen to news stories concerning con artists. Television and newspapers will always report on the latest con being inflicted upon unsuspecting victims.
Err on the side of caution
The saying goes that "If it sounds too good to be true, it probably is." Avoid people and plans that promise abnormally high rates of return. More often than not, you could be at risk losing some or all of your investment. Remember the higher the return the greater the risk.
Avoid all wire and bank transactions to third-party or non-accredited financial institutions. Before transferring funds to anyone, make sure that they have a strong reputation of clients and that they are federally licensed. Avoid any deals that insist on cash or Western Union.
Always be cautious of any investment that lacks clear objectives or anything in writing. While it may be legitimate, usually it indicates a high-risk
investment that may go bad in a hurry.
Con artists count on people looking at dollar signs rather than thinking things through. This can be a big problem for unsuspecting retirees. If you are unsure of your ability to invest wisely, your best bets will be safe, long term investments like 401Ks, IRAs, or growth stock mutual funds.
If you, or someone you know has been a victim of retirement fraud, seek legal counsel from a law firm like Starr Austen. They specialize in investment fraud, and can be contacted on the web at www.starrausten.com. If you learn that you do have a case, prosecute.
See Also:
Recommended by Amazon:
Image courtesy of Ambro / FreeDigitalPhotos.net