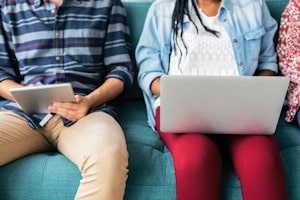 You can't just dive into the subject matter you're most passionate about, the real world requires you to give your career choice careful consideration. In fact, many students cannot decide on a single, strongest interest to begin with, and more often than not, they find themselves stuck at the prospect of choosing a major, let alone a career.
The awareness that your entire professional path could be decided by this single choice doesn't make things any easier, so before you take the plunge, here are the most crucial factors to consider so that you can make the most of your academic education, and choose the right direction.
Explore Your Interests
High-school alone gives you a whole range of subjects to explore and discover which areas are your strongest in terms of ability as well as interest. Since you want to spend your higher education dealing with topics that inspire your curiosity and spur your development, as you approach the final year of your high-school studies, you can start reflecting back on your achievements and assignments that you found most appealing and rewarding.
However, parents have probably encouraged you to
 take up extracurricular activities and volunteering opportunities to further sharpen your skills and knowledge and broaden your horizons. In all likelihood, there could be a chance to combine your school-related and other interests into a single academic direction. That is why it's crucial to consider all of your preferences and abilities before defining your passion, as both your current education and additional interests can contribute to your future career.
Envision Your Future Self
In addition to asking that age-old question "Where do you see yourself in 20 years?" to visualize your life, delving deeper into the essence of your future self can greatly contribute your search for the perfect college major. In doing so, you will be able to assess which qualities you perceive as your permanent values and traits, and which activities you can see as an indelible part of your life.
You might be keen on teaching others and would enjoy shaping the minds of future generations or perhaps chemistry or biology are your strong suits, so you think you'd be a magician in a research laboratory. Then again, perhaps you'd enjoy creative branches such as branding, want to find a job that allows you to make money online, or you're talented with the brush and you can see yourself with your own art studio. Whichever path you choose, your values and interests often make for a significant part of imagining your future self, which can give you a significant insight into your immediate choices.
Analyze Current Market Trends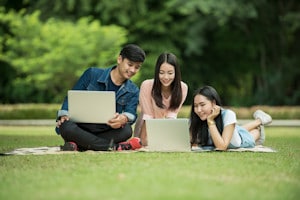 The outlook of the current market and seeing what the world needs can give you that final nudge in the right direction. For instance, certain analysis indicate that there will be an increased need for veterinarians and their assistants, physical therapists, various manual workers, as well as management positions, among many others. By the time you complete your education, these projections might change, which is all the more reason to stay in the loop of how the market is evolving.
And while any college major can indeed provide you with the skills and knowledge necessary for landing your future dream job, it's equally important to evaluate the prognosis for your field of interest, and ensure that you can build a rewarding and lucrative career. 
While you might personally enjoy "Underwater basket weaving" now is the time to be practical. Universities offer a variety of curriculum choices but not all of them lead to marketable careers. Forbes magazine published a sample list of the Top 10 Worst College Majors, many graduates with these degrees end up working as Baristas at the local coffee shop or  slinging burgers at McDonalds. Compare that with Forbes list of the Toughest Jobs to Fill in 2017 and you will find that the prospects are better and the salaries are much better.
So be smart and choose a career with an above average growth prospect and a good income potential. An excellent resource for determining the future demand for a certain profession, as well as how much it pays and what the job entails is called the Occupational Outlook Handbook published by the U.S. Bureau of Labor Statistics. Every High School student should familiarize themselves with its contents before deciding on a career.
Assess your skills and knowledge
Your current grades and achievements certainly speak volumes when it comes to your strengths, but there are bound to be some discrepancies between your expectations and your actual, applicable knowledge. The Internet abounds in aptitude tests and other means of assessment that can help you determine your abilities and interests.
This is a perfect opportunity to assess yourself from a different perspective and make a much more informed decision. Don't forget that university admissions and applications alone can be dauntingly challenging for the unprepared, so you can use this chance to both re-evaluate your predispositions and prepare for the upcoming entrance exams.  
Research the requirements
After exploring so many options, you will likely narrow down your choice to a few majors that cover your interests as well as your skills, but you will also need to make sure that you can meet all the requirements of your subject.
Many majors have a set of pre-requisite courses and classes you'll need to take in order to qualify for your area of interest, and perhaps not all of them will be appealing or manageable. As you evaluate these details of each major that seems feasible, you can narrow down your choice even further by dismissing the options you find either too demanding or tedious.
Don't neglect your electives
With so much pressure surrounding your major, remember to devote enough attention to completing your studies with electives that will offer you a broader education and a chance to expand your other interests. This can also come in handy for those who end up changing their major or building their career in a completely different direction.
No matter how important your major is in determining your future, you shouldn't let it stifle your general intellectual growth, and keeping an open mind and a curious spirit in exploring different subjects can help you shape your future and enrich your education with more than just a single subject in mind.
You might also like: