Health Insurance Options-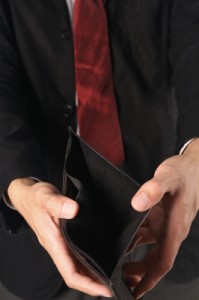 Finding yourself without a job is stressful. There are many decisions to make when you are unexpectedly laid off, and the worries are overwhelming. Healthcare – or lack thereof – often tops the list of concerns for the newly unemployed.
Although many people automatically opt for COBRA coverage after learning that their position has been eliminated, it's important to know that there are other options available. A little homework could deliver significant savings and provide peace of mind in knowing that your family has healthcare coverage while you look for another job.
An independent healthcare plan might be your best option, particularly if you and your family are in good health. The higher the deductible you choose and the higher the of out-of-pocket costs you're willing to incur, the  lower your monthly premium will be. Accidents can happen at any time, but if you feel you're close to landing a new job and you want to minimize your monthly costs, you may want to choose a high-deductible policy and consider it catastrophic-only coverage. Keep in mind that all insurance policies now cover annual exams, such as well woman visits and pediatric check ups.
People with pre-existing conditions are sometimes skeptical about choosing an independent healthcare plan. While it's true that much of the Affordable Care Act, which stipulates that no one can be denied health coverage regardless of health status, are not yet all in place, there are provisions that protect children. If one of your minor dependents has a chronic illness and has been denied healthcare coverage in the past, he or she can now be covered. It's true, though, that a child with a pre-existing condition can result in much higher monthly premiums.
Finding an independent healthcare plan isn't difficult. In addition to all the options to search on the internet, you can contact the National Association of Health Underwriters to find a company or broker in your area. You might also consider asking your auto or home agent for suggestions.
The important thing is to compare multiple policies to decide which is best for you and your family. This actually isn't as difficult as it might sound, as costs should be fairly self-explanatory. Before you select a policy, make sure you've researched what fees you will and will not be responsible for financially. If you take regular medication, check to ensure that your prescriptions are covered. Make certain there are physicians in your area that accept whatever policy you ultimately choose.
The primary benefit to choosing COBRA following a layoff is that you don't have to make changes. However, COBRA is expensive because you pay the same premium your employer paid, plus an additional administration fee. In some cases, companies may extend your COBRA benefits at the same rate for a period of time, which is typically 18 months. In that case, COBRA may be your best choice. But if that benefit is not part of your severance package, it's probably best to take a look around. Keep in mind that if you or a family member need to stay with your current insurance company due to a pre-existing condition that would make it cost-prohibitive to switch, you can elect for that family member to stay on COBRA while the rest of the family moves to an independent policy.
Losing a job is difficult and sometimes the shock results in wrong decisions. If you lose your job, take a deep breath and do a little research so you can focus on the job search instead of healthcare concerns.
See Also:
Recommendations from Amazon:
For more information about Australian health insurance options visit this site.