With today's advances in technology, health informatics has become one of the fastest-growing fields for healthcare professionals. Health informatics specialists are in demand not only in hospitals, but also in private practice and emergency care clinics throughout the country.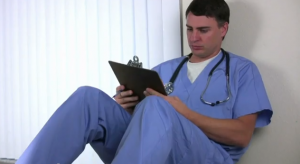 Health informatics involves the processing of information through computers and other electronic devices. This information includes medical records as well as patient care delivery and instruction. Many of the leading software and hardware companies are actively hiring nurses to train healthcare professionals to use this highly specialized technical equipment. These nurse informaticians, as they're called by the American Nurses Association (ANA), are in demand throughout the health industry.
Training You'll Need for Health Informatics
To apply for an advanced position as a nurse informatician, you'll need to get certification. Nurse informaticians are required to have the basic clinical and technical knowledge required of any nurse, and are also required to have strong communication and verbal skills, as well as good analytical skills.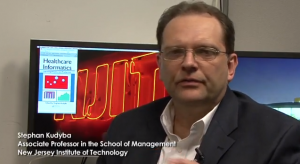 Some nursing schools offer a Masters in Nursing Informatics. You can also take the Informatics Nurse Board Certification exam from the American Nurses Credentialing Center (ANCC). Once you've gotten this certification, you'll not only have a better chance of getting hired; you'll also be able to command a higher salary.
Benefits of Becoming a Nurse Informatician
If you have a nursing degree, you can train to have an informatics career as an executive manager, an administrator, an educator or even a private consultant. Here are some of the ways you can benefit your career by becoming a nurse informatician:
You'll find more job opportunities. According to the U.S. Department of Labor, there has been a 49 percent rate of job growth in the health informatics field. Because nurse informaticians are so much in demand, you'll have a much better chance of employment in this specialized industry. Additionally, you'll have more opportunities to work wherever you want, rather than having to move to another state in order to get a good position.
You'll get higher pay. According to labor statistics, informatics nurses can make as much as $80,000 a year. Nurse informatics analysts can make $69,000, while a nurse informatics specialist typically makes $66,000. Additionally, senior nursing informatics specialists can often make six figures, with some jobs offering as much as $145,000 a year.
You can get your training online. A growing number of nursing schools are offering nursing informatics degree courses that you can take from home. Likewise, if you choose to attend classes, you can take informatics training courses at nursing schools, vocational schools and IT schools.
You can specialize in a variety of positions. If you like to work with ICU patients, for example, you'll find plenty of opportunities because there are critical demands for ICU informatics nurses. Likewise, if you prefer working in surgical wards, informatics nurses are also in demand to help with electronic documentation for surgical procedures. No matter what type of medical care you'd like to specialize in, there's an informatics nursing position available in that particular field.
According to Don Detmer, CEO of the American Medical Informatics Association (AMIA), there is an immediate need for 70,000 health informatics specialists throughout the healthcare industry. It's not surprising that U.S. News & World Report recently named healthcare informatics as one of the top career industries in the nation.
For nurses across the country, the need for health informatics specialists has brought a wealth of valuable new career opportunities to the nation's healthcare industry. As technology continues to expand, it's a certainty that the demand for nurse informaticians will continue to grow as well.
Justin Epley is an avid blogger and independent researcher. He has recently been researching various online Nursing Informatics programs and reporting his findings on various higher education blogs.