Keep Your Car Insurance Rates Down-
Unless your car insurance rates were based on your occupation, they won't be affected by lay-off, termination or resignation. While your rates may not be affected by unemployment, your income certainly will be. It makes sense for you to look for ways to save on your auto insurance when you stop working. Here are five ways that you can save money on your car insurance premiums while you are unemployed:
Park the Car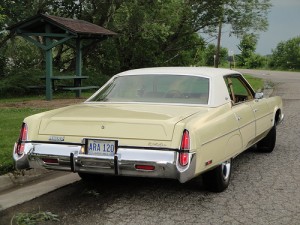 Now that you won't have to commute back and forth to work, it may make sense for you to park the car in the driveway and let it sit. If you have two cars, consider only using one and removing the insurance on the other. Talk to your insurance agent and see what can be done about lowering your insurance by not driving one of your vehicles. Depending on the laws of your state or the conditions of your loan contract, you may be able to drop some or all of your coverage on one of your vehicles.
Low-Mileage Discount
Now that you won't be driving as frequently, speak with your insurance agent about a low-mileage discount. If you had a long commute to work, chances are that you didn't qualify for this discount while you were employed. Now that you won't be driving as much, if at all, you may be able to save a significant amount on your premiums.
Review Your Policy
If you haven't looked at your policy since you signed it several months ago, it's time to take a new look at it. You may very well be paying for extras that you don't need. Look for rental car coverage, tow reimbursement and roadside assistance coverage that you no longer need. You may also want to raise your deductibles from $250 to $1,000 to save money on your monthly premiums. If you aren't going to be driving your car, there's no risk of having to pay out a high deductible when you're involved in an accident.
Reduce Your Coverage
Now that you won't be driving, you may be able to reduce your coverage on your vehicle. If you are carrying high coverages, you need to consider that you will be at less risk for accident since you aren't driving to work every day. If you'll still be driving on occasion, you won't want to dump your coverage altogether. Talk to your agent about which coverages you can reduce with the least amount of risk.
 Shop Around
Becoming unemployed is the perfect reason to start shopping around for a new policy. You aren't tied to your current policy for any longer than you want to be. Get online and start retrieving auto insurance quotes immediately. You may be surprised at how much you can save by switching to a different company. Spend an hour or so and gather quotes from at least three different companies in order to find the best deal.
When you lose your job, no matter the reason, it makes sense that you'll be looking for ways to save money. By speaking to your insurance agent and shopping for a more affordable policy, your auto insurance is one expense that you can reduce quite easily.
See Also:
Making a Decision: Individual or Group Life Insurance Policies?
The Top 5 Health Insurance Companies | What is Co-Insurance?
Look Out Ahead: How to Avoid Common Road Hazards
Five Ways To Save On Car Insurance Costs
3 Tips for Saving Money on Your First Mortgage
Is Individual Dental Insurance Worth Purchasing?
Whole Life Insurance Policies and Bankruptcy
About the Author:
Rita Foster lives and writes in London. She writes for www.carinsurance.org.uk where you can find more information on car insurance, trips, and tips for saving money when you drive.
Photo Credits: by DVS1mn  78 Chrysler New Yorker