Attending a big University may seem like the American dream. But there are many obstacles to completing college. For some, it could be the cost while for others, they simply don't have the time to sit through four years of school.
Someone with small children who desperately needs a better income may not be able to attend a traditional college to get the education they need. And if you've been making decent money but abruptly lost your job, you may not have four more years to upgrade your skills. There are many reasons why a four year college may not be the best fit for some students.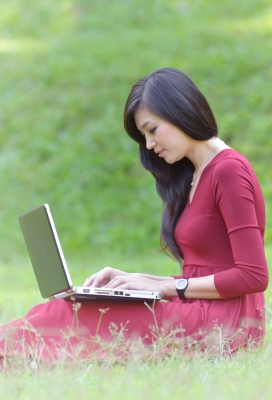 The good news is that there are plenty of career training options that can be completed in a shorter period of time, that will still give you, the graduate, the opportunity to upgrade your skills and earn a higher wage.
Here are some options that you should consider if you are looking for a decent job in a shorter timeframe.
Online Certificate Programs
There are several schools that offer certificate programs that will not earn the student a diploma. These courses simply help the student pass the certification test for a certain field, so they can begin work immediately. Depending on the course chosen, these programs may take from a few weeks to several months to complete. These courses are usually offered online, although classroom learning may be available or required for certain programs. Some of the most common certificate programs are Information Security, IT technology such as Linux, Paralegal, Medical Coding and Billing, and various art and design certificates. A student pursuing Online Certificate Programs, however, should ensure that the school has proper accreditation before paying them any money.
Career Training or Community College
Community colleges tend to be more flexible than a university, and will often offer accelerated or evening study programs for their students. Students who are not able to attend school during traditional hours can often find the classes they need at a community college. A community college will grant the student an AA (Associates) degree, but do not generally offer higher degrees. One of the biggest benefits of attending a community college is the lower tuition. Often, a community college's tuition will be half of what a state sponsored university may charge. Also, many states have agreements with their community colleges so that any student that successfully passes the community college courses will be able to transfer all credits into the state university system.
Technical Schools
A vocational, or technical school, is another great place to earn a certificate or diploma faster than a normal university. For instance, technical schools are popular for graduating registered nurses in two years, whereas it would take four years at a university to become a registered nurse. While there are differences between holding the AA degree and the bachelor's degree for a nurse, the differences are minor and two year RNs are gaining in popularity. Other popular programs include business administration, dental assisting, cosmetology, and welding.
No matter what the student's reason is for not wanting to, or not being able to, attend a traditional four year college, they can still receive a great education with one of these options.
See Also:
Job Hunting Success: How to Make Yourself More Employable
Highly Skilled Worker Shortage in a Recession?
The Fastest Growing Careers of 2012
7 Tips for the Newly Unemployed
What to Look for in an Online Degree Program
The Difference a Degree Makes in Unemployment Levels
10 Awesome Jobs You Can Do From Home
From Amazon:


Education Online: America's 100 Most Affordable Online Undergraduate Degree Programs
Byline:
This article was composed by Ty Whitworth for the team at Kanetix.com; they have valuable information on Kanetix Virginia Beach insurance.
Image courtesy of Anankkml / FreeDigitalPhotos.net