In a competitive job market, making your resume stand out from the crowd could be as simple as earning a certificate or two by passing a few exams. This can serve as verification of special skills and training. Many certifications will be recognized and respected by hiring managers. This can give you an instant advantage over those who don't have the certification. Here are five ways certifications can improve your job prospects.
1. Project Management Professional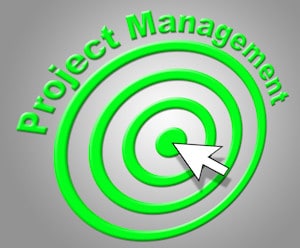 A PMP certification shows that you have the management skills to get things done. Every growing business wants someone with the leadership ability to organize and complete special projects that come along. Applicants with the demonstrated skill to guide teams to finish projects on time and on budget are seen as a great asset. A few big projects under your belt could provide a great boost to your career and distinguish your resume.
According to the Project Management Institute:
The Prerequisites for PMP Certification
Secondary degree (high school diploma, associate's degree or the global equivalent)
7,500 hours leading and directing projects
35 hours of project management education
OR
Four-year degree
4,500 hours leading and directing projects
35 hours of project management education
2. Corporate Trainer
For those who have experience as an instructor or trainer, or a background in HR, getting certified as a corporate trainer can open up some new opportunities. Most business are looking for people who can conduct effective training sessions on sensitive but vital issues such as workplace safety, discrimination, or harassment in the workplace. These types of training courses prevent lawsuits and save companies money. Possessing a professional certificate from a respected organization shows that you're the right person to take on this role. Corporate Trainer Certifications are offered by a variety of different organizations including: Dale Carnegie, and many lesser known organizations so you need to be sure to choose a good program that will be respected in the industry.
3. First Aid/EMT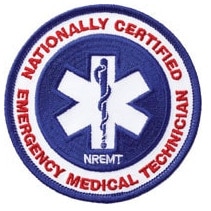 Many companies, especially manufacturing, chemical, or power companies, will see the value in having a qualified person on-site to provide first aid in times of emergency. Some job roles may even require that you have first aid skills. The Red Cross provides hands-on courses that are very affordable, and many online courses are even cheaper, though they rely on videos. They are CPR, First Aid, and AED Certification. Either way, you'll be prepared to step in and help when things go wrong. That's an obvious advantage to an employer.
There are 4 nationally recognized classifications of Health responders above the level of basic First Aid, they are:
Emergency Medical Responder (EMR)
Emergency Medical Technician (EMT)
Advanced EMT (A-EMT)
Paramedic
The approval process varies from state-to-state and is much more intense than just a basic First Aid course. These four can be considered careers in their own right.  See: 15 Great Healthcare Careers
4. IT Certifications
If you're fresh out of college, or trying to transition to information technology as a career, a certification is a great stepping stone to landing a computer job. Big tech companies like Cisco, Oracle, and Microsoft provide certification testing for many of their products.
You could also earn one or more certifications in SQL, or Structured Query Language. This is the code used in database applications for manipulating today's large datasets and running reports. Every business is collecting data to drive business decisions and needs someone comfortable with manipulating raw information. Taking SQL courses and completing a certification makes you a good prospect for many companies.
5. Language Certification
More and more companies are looking for bi-lingual employees to facilitate communication with customers and workers who don't speak English well. Becoming fluent in a second language is a very in-demand skill to have, and earning a certificate is proof of your ability. Corporations who operate internationally may have many roles for multilingual employees, including those with teaching certificates to help foreign employees learn English. This may also provide the excitement of traveling and interacting with new cultures.
Even with internet classes and computerized multiple-choice exams, earning a certification isn't an easy way out. You will have to study hard and get some real-world practice in your desired skills. But once you've got your certificate of choice under your belt, you can put it at the top of your resume to instantly show employers that you have the skills they're looking for. Investing some time and money in certifications that align with your career and skills puts you a step ahead of other job candidates.