In the current job marketplace, more people are being forced to consider relocating in order to either find the job of their dreams or even just to find any job at all. With every passing year, the idea of remaining with the same employer for decades has become more the exception and much less the rule. While moving on to greener pastures can be alluring, knowing when to make the leap is important. To determine whether or not relocating is the right call to make, it pays to keep the following things in mind.
New Expenses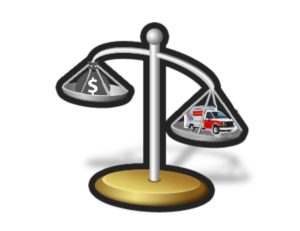 Consider the difference in the costs of living between the new area and the place that you currently live, if any. Many years ago, before the internet was popular, I had a friend who was offered a significant pay raise if he would move his family from Florida to Long Island, NY. He thought he had won the lottery. Unfortunately, when he arrived he realized that the cost of living was almost double what it was back in Florida at the time and so by the time he took taxes into consideration, his raise was actually a pay cut. Fortunately these days it is easy to use a cost of living calculator like the one at InflationData.com to compare not only the cost of living in your new city to your current city but also the expected salary range in both places to see how both stack up.
In addition to cost of living, you need to factor in how much it will cost you to get there. Here are a few questions to ask yourself:
Is your new employer going to cover all or at least some of your moving costs?
If you have more than one car, how much would it cost get your car shipped to the new city?
How would you ship other essential supplies?
What would the main form of commuting to work in the new city entail?
How do basic utilities and food prices compare?
Knowing these costs in advance is essential for not being caught off-guard once you arrive.
New Lifestyle
A big part of happiness in your new location is being able to indulge in your hobbies and pastimes when you're not working. Some cities may be better for entertainment and nightlife, while others may be better-suited to outdoor enthusiasts. How well does the new city accommodate the ways that you like spending your free time? Make sure you'll be able to have a good home life with the new home you choose. Areavibes.com provides a livability index that can show you the best neighborhoods in your chosen city. The AreaVibes Livability Score was designed to help you find the best places to live. It is created using a unique algorithm that takes into account dozens of characteristics in 7 different categories including nearby amenities, cost of living, crime rates, education, employment, housing and weather. A total Livability Score is then calculated out of 100 for any area across America.
New Connections
Always make sure to look beyond just what your new job offer will bring you. While the job itself may look promising, do you have helpful connections in the area aside from whomever reached out to you? Are there other job opportunities in the area that you could look to as a promotion or contingency plan? See how many connections you'll be gaining or leaving, and what opportunities for future growth you might have there.
The Fulfillment Factor
At the end of the day, you'll have the greatest chance of success and life satisfaction with a job that makes you feel personally fulfilled. Aside from the base salary, how strongly do you identify with what the job represents and how it would shape your legacy? Does your passion for the new job make the logistics of moving to a new area worth it?
The above questions are all essential questions to ask in order to draw up a realistic picture of whether or not moving for your career is advisable. Both practical and emotional factors are essential to account for in order to make the decision to move rationally. Consider the relocation costs, networking outlook, promotional opportunities, backup plans, lifestyle accommodations, and professional fulfillment factors very critically before making your decision.