The government shutdown is over and the U.S. Bureau of Labor Statistics is recovering from their unscheduled vacation. The United States federal government shutdown of 2013, lasted from October 1 to 17, 2013. Unemployment data for the month of September was due to be released on October 4th i.e. four working days into the shutdown.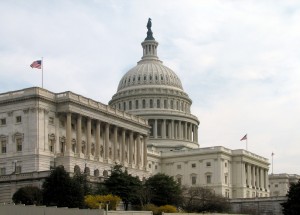 So the employment data is now scheduled for release on October 22nd. And the Consumer Price Index which is used to calculate the inflation rate, which was scheduled for release on October 16th is now scheduled for release on October 30th.
Although the shutdown inconvenienced vacationers wanting to see National Monuments and the National Zoo, did it really save any money? If past shutdowns are any indicator… probably not. Government employees will probably eventually get their back pay once the hoopla dies down and even though Obama claims "There were no winners in this Government shutdown" there were actually some clear winners financially. Who you might ask?  Politicians of course.
Huffington post headlines claim both "Senate Conservatives Fund Shutdown Strategy Led To Record Fundraising" and "GOP Shutdown Tactics Paid Off For Democrats, Literally"  so apparently the beneficiaries were Democrats to the tune of $8.4 million " a record amount for the month in an off-election year" and  just the "Senate Conservatives Fund" raised more than $2.1 million, also a record for them in a non-election year and the second-highest monthly total it has ever reported, but that doesn't count all the other Republican fundraising. So there certainly were winners… like always, it doesn't matter which way the government goes the politicians always get more power and more money. And According to Congress Still Gets Paid, which has been tracking congressional earnings since October 1, members earned upwards of $4 million during the partial shutdown. And of course the Senate and House gyms remained open although they had to suffer with no "towel service"…  those poor guys I feel so sorry for them. The House gym features a swimming pool, basketball courts, paddleball courts, a sauna, a steam room and flat screen TVs. But the staff gym available to Congressional staff has been closed. So lets see… how many gyms are there? One for  the Senate, One for the house one for each of their staffs… Congressmen won't suffer but their staff will? And how much is all this costing?  We will probably never know… The Architect of the Capitol, which oversees both gyms, has refused to provide information about the gyms for "security reasons" …  yeah, maybe if the people knew how much this was all costing it would affect some Senator's job security.