Sports Agent Career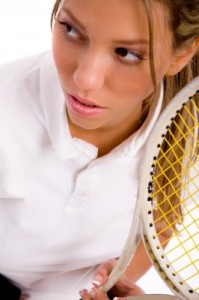 If you're passionate about sports and you're business-minded with a knack for negotiating, a career as a sports agent may be the perfect fit for you. A career as a sports agent may sound both glamorous and lucrative, but without the proper education, experience, and background knowledge, it could become a downfall instead of a windfall.
Education Necessary for a Sports Agent Career
There is no degree necessary in order to become a sports agent, however, a degree—especially a law degree—is highly recommended. Obtaining a Bachelor's Degree in Sports Management or Business is an excellent starting point. Many universities offer undergraduate sports management degrees, and some offer graduate degrees for the pursuit of sports management.
Florida State University, University of Connecticut and Rutgers University all offer bachelor's degree programs in sports management, while Northwestern University, Michigan State University, Georgetown University and Auburn University all offer  Master's degree programs in sports management.
Florida State University and Louisiana State University even offer Doctoral programs in the field.  These degrees put the focus on sports management in both the business sense and the coaching or athletic directing sense. Gaining a broad background of the business and management of sports in general is beneficial to such a career.
Some of the most successful sports agents additionally have a Master's degree or a Law degree. Contracts and negotiations are implemented daily within such a career. More than a basic understanding is crucial to the success of a sports agent. League rules and union regulations must also be considered and understood for each athlete you pursue. Education to guarantee complete understanding of complicated regulations and possible issues within each league is vital.
A Career as a Sports Agent Requires Strong Communication Skills
Comfort with public speaking is beneficial to a sports agent, along with communication skills that include the selling of yourself and your ideals. Speech classes or consulting a public speaking expert would be valuable. Charismatic mannerisms in order to attract athletes to your organization are suggested and some sales experience would be very useful. Knowledge and experience with brand development in order to best represent the athletes under your management is also expected.
Internships with established agencies or sports marketing firms are also tremendously advantageous. This will give the chance to hone the aforementioned skills, be assured this is a career you wish to continue chasing, and gain contacts for future reference. Internships are often part of the curriculum and are required in order to complete a Bachelor's degree in sports management at many schools. Investigate the entirety of the degree programs at a variety of schools and choose one with an available internship. It will be nothing but beneficial.
Location
Licensing as an athlete agent may be required for you to open your own business or be employed as a sports agent. The regulations for such licensing—and if you must be incorporate or established as a limited liability corporation—will vary from state to state and for different municipalities. When you make the decision on a location, investigate the cost and requirements for legal operation of an agency. Some areas insist that a storefront be opened in order to operate a business, thwarting the opportunity for telecommuting or beginning out of a home office. Be certain the costs for establishing your business will not outweigh the opportunity for profit within the first few years.
Your location will also dictate the availability of established agencies. This can be advantageous or detrimental. Advantageous should you wish to join an agency and earn a salary plus bonuses. Detrimental if the market is saturated. Keep in mind that most sports agents earn a commission based on contracted athlete salaries, and you must have athletes under contract to make that commission. Place yourself in a position and location to be available to all athletes from all sports in order to be a success.
Pursuing a career as a sports agent can be difficult, but if you have the passion and drive—and follow these suggestions carefully—you may find that this profession is a perfect fit for you.
Other Positions In the Sports Marketing Field
Sports Broadcasting
Sports Venues
Sporting Event Management
Sports Promotion
Sponsors
Rights Holders
See Also:
Recommendations from Amazon:
Byline
This piece was composed by Kevin Armstrong, a freelance writer who focuses on sports, sports careers, education, employment trends, and other related topics. If sports management intrigues you, consider the valuable Bachelors degree in Sports Management program offered by Keiser University.
Image courtesy of imagerymajestic / FreeDigitalPhotos.net