Any change can be stressful, even a "good change" but especially stressful are changes regarding financial stability and retiring from work is one of the biggest changes in life. Relying on investments and savings rather than a monthly salary can seem daunting at first, but a little planning goes a long way, especially if you do so sooner rather than later.
Planning Ahead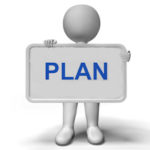 You can start planning for retirement at any age but obviously the sooner you get started the better. Look at your monthly spending for regular items like food, bills, and rent. Work out how much you can afford to save, and research pension options with your employer or long-term savings accounts at your bank – these will offer better rates of interest than current accounts. Investigate early payment options for your mortgage, or consider consolidating credit card debts. Also be sure to consider tax advantaged retirement programs like a 401k or an IRA.
Find out what you expect your income to be during retirement, and see how it matches up to your outgoings. Remember to consider how your spending might change as you get older, such as increased medical bills or higher insurance premiums and offset that against lower expenses like less travel for work and a paid off mortgage. (You are trying to pay off your mortgage and not constantly taping your equity, right?)
Managing Expectations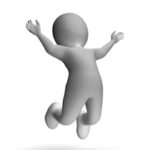 Having a plan to stick to, is a great way to motivate saving and ensure financial security later, but don't let it become static. Changes in interest rates and the financial markets will have an effect, as will changing jobs, moving house, or having kids.
Regularly reassess your situation and make sure that you're making the most of your money. What seems like a small amount on a monthly or yearly basis will really add up over twenty or thirty years, so try to be realistic. Managing your expectations now will help to reduce stressful situations later.
Stress and worry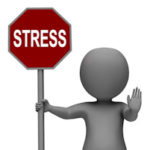 Money and finances remain a significant cause of stress for the over 60s, and it's well known that mental strain can have a big effect on your overall health. Having a comprehensive financial plan for your retirement can really help to make your later life more relaxed; a health scare is bad enough without having to worry about how to pay for your treatment. It is always best to be prepared though – educate yourself about symptoms of stress so that you can detect and deal with them. Some people find retirement lonely and unfulfilling after a busy career of daily interaction with colleagues, so find groups or voluntary work to get out there and keep active. Make sure you have someone, family or professional, to talk things through with if you get into a difficult situation.
See also:
Images courtesy of Blogpiks.com