Finding The Right Health Insurance Company

With fewer jobs in the country due to a poorly performing economy and many large companies moving jobs offshore to reduce costs, many US residents have taken it upon themselves to open up their own small businesses. Naturally, these entrepreneurs are looking to find the best health coverage for themselves as well as for their families. Researching the right health insurance plan that will not only satisfy your individual needs, but also the needs of your family is no easy task, as health insurance coverage needs vary from person to person.
When conducting your research on what coverage you need for your health needs, the insurance company will consider the following factors:
Your age
Your Income
Whether or not you smoke/drink
Your Geographic location (not all providers are available in every state)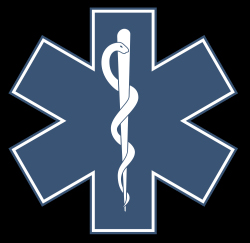 You on the other hand will be concerned with these factors:
What is the deductible?
How much is the co-pay for each doctor visit?
How much is the co-insurance? (The percentage you have to pay before you reach the out-of-pocket limit)
Out of Pocket Maximum Per Year
Maximum per Person / Per Family
Exclusions (for Preexisting conditions etc)
Limitations on which Doctors you can use
Acceptance at local hospitals
Out of Network Acceptance (if you are traveling)
An excellent way to reduce your health insurance costs is by using a Group Health Insurance Policy.  If you can get insurance as one of the Benefits  through your place of employment or even by join a group or organization, you may be able to reduce your costs by getting in on a group policy.
Group Health Insurance Policies
How to Find the Right Health Insurance Policy?
Tim McMahon~editor
The Top 5 Health Insurance Companies
According to online sources, there are a total of 25 noted health insurance companies that rank well in the services they provide and the fees they charge. The Top 5 Health Insurance Companies are as follows:
– UnitedHealth Group, (which is the new owner of the Medicare/Medicaid health coverage programs)
– WellPoint Inc. Group
– The Kaiser Foundation
– Aetna Group
– Humana
Each of these Health Insurance providers has a benefit package that can be tailored to meet your health coverage needs. For example, with UnitedHealth Coverage the type of benefit package offered depends on what heading the customer would fall under. To determine this, their website asks a short series of questions and once that is done, the information is computed, and an appropriate benefits package is presented. Again, no two people are going to have the same type of coverage within the same household because each member will have different needs.
WellPoint Inc. is headquarter out of Indianapolis, Indiana, and on top of their continuing health coverage, they also offer benefits such as dental and vision packages. Along with programs for life, disability and behavioral health insurance. WellPoint Inc. is in affiliation with the Blue Cross/Blue Shield network and has services available for these states :
– California
– Missouri
– Colorado
– Nevada
– Connecticut
– New York
– Georgia
– Ohio
– Indiana
– Virginia
– Kentucky
– Wisconsin
– Maine
The Kaiser Foundation has a site that is set up much like UnitedHealth. You will answer a few simple questions to see just what plans and benefits you qualify for with their company. Depending upon your current health and personal status, once the questions have been answered you will be shown a list of possible programs to apply for. These plans will range in monthly fee according to what is included in the plan.
Lastly, Humana offers a wide range of health coverage plans because they are a third-party out source for the major medical companies. Humana's goal is to pair the right coverage plan to the customer from the right health insurance company. Humana also carries its own line of certain health related products. In the end, this provides more alternatives for those who use their services.
 About the Author:
Frank Lee writes for Healthinsurancecompanies.com on a freelance basis about topics related to health insurance.
See Also:
Group Health Insurance Policies
Navigating the Politics of Health Insurance
Teen Car Insurance Discounts to Save You Money
Car Insurance Savings That Most Drivers Overlook
How To Save Money On Your Home Owners Insurance
8 Solid Ways to Insure Your Family for Less