These days almost every industry has its share of outstanding women entrepreneurs. The list starts at the top of the business food-chain with first-time women CEOs such as Mary Barra of General Motors and IBM's Ginni Rometty. This is followed with more CEOs, in other fields such as education, social media, and the non-profit sector. In addition, woman entrepreneurial power comes in teams that are co-founding the next big thing. Here is a glimpse of this diverse group of women professionals with expertise, insight, and vision for innovating and trendsetting.
Mary Barra, CEO General Motors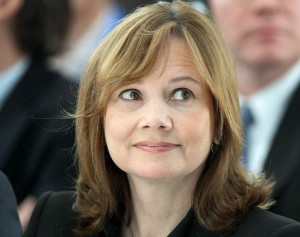 This is a famous and powerful entrepreneur as the first woman to head a leading automotive manufacturer. Her tenure started out rocky at the height of scandal for the big automaker, but each year since taking the helm she has navigated the rough waters to calmer seas with the company numbers and image turning a corner. While she still has much work to do, she is a stand-out in 2015.
Ginni Rometty, CEO IBM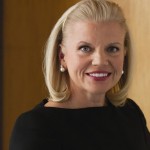 Thirty-five year veteran of IBM, Ginni Rometty rose from the ranks of system engineer to lead this technology behemoth. Although her vision to drive revenue and profits has stalled, she remains focused on re-tooling the business model for the 21st century. This translates to programs including Watson AI (Artificial Intelligence) technology and the rapidly-expanding cloud ecosystem.
Ramona Pierson, CEO Declara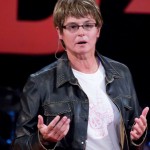 Becoming a stand-out in the education sector takes a bit of work to get noticed. But that is exactly what Ramona Pierson did as CEO of Declara when she innovated an app that allows students to create an in-depth profile used to craft an educational blueprint. Educators can now monitor the progress of students and follow it at their own pace. The neuroscientist's approach has already transitioned into the corporate sector with Genentech using it for their trainings. See Ramona's TED talk. in which In this talk, she tells the remarkable story of her recovery after 18 months in a coma— drawing on the collective skills and wisdom of a senior citizens' home.
Jeanie Han, CEO Line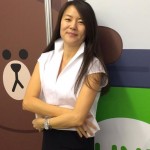 You would think the social media space is over-saturated today. However, the story of Jeanie Han, CEO of Line boldly says otherwise. The app of the same name has hit more than half a billion registered users and the nifty innovation takes a slice from all the other social media platforms to serve as the main portal. The benchmark for success was when Taylor Swift created an account.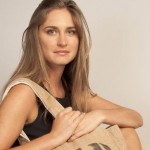 Lauren Bush, Founder FEED
More diversity in notable entrepreneurs of 2015 takes us to the non-profit landscape. Lauren Bush. Lauren turned her passion to end world hunger into FEED a commerce phenomenon. Her efforts have feed 85 million since operations started in 2008. She has raised $11 million and partnered with leaders such as UNICEF, Feeding America, and the United Nations World Food Program.
Katia Beauchamp and Hayley Barna, Co-Founders of Birchbox

Harvard Business School continues to impress the world of entrepreneurship with grads Hayley Barna and Katia Beauchamp. Since 2010, this dynamic female duo has turned a cosmetic delivery service start-up into a global sensation. In addition, diversification of the business model includes a magazine and lifestyle guide, brick and mortar store, and website. At this rate, scaling to become an industry trendsetter is inevitable.
In 2015, innovation is the common theme to make a tangible impact and lead, and each of these entrepreneurs reaches this status and stands out among competitive professions. The contributions they have shared this year, as well as the ones to come will reverberate throughout their industries. The software engineers, architects and project managers at CogiTech Solutions software hope you might follow these women in their inspiring  entrepreneurial efforts.