The acronym SEA stands for Self-Employment Assistance, self employment programs that entitle jobless individuals to claim unemployment benefits while receiving access to small business development assistance from the government. In other words, American workers can use unemployment as a springboard to business ownership thanks to the Middle Class Tax Relief and Job Act signed into law by President Barack Obama in early 2012.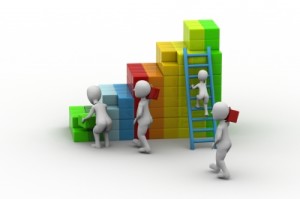 SEA programs address the fundamental challenge faced by jobless workers who can't afford to lose their unemployment benefits simply because they aren't actively looking for a new job. A White House blog entry from May of this year explained the inflexible system they faced prior to the new law:
"If they stop looking for traditional work full-time, they will lose their unemployment benefits. Instead, SEA allows an entrepreneur with a viable business plan to receive those same unemployment benefits, as long as they are working full-time to get a new company off the ground."
Here's how Self-Employment Assistance program works

The unemployed receive weekly jobless benefits for a maximum of 26 weeks while participating in self-employment activities that provide training and other resources to help them launch their business. The usual requirement that they actively seek work is waived while they participate in the program.
Business development training can be obtained through seminars at community colleges and other educational institutions or through individual counseling sessions at a Small Business Development Center. With counseling and technical assistance, participants develop a market feasibility study and business plan.
The Department of Labor has been getting out the word about the $35 million in grants that are available to states to implement or improve SEA programs; Delaware, Maine, New Jersey, New York and Oregon already have SEA programs in place.
The department is assisted by the local offices of the U.S. Small Business Administration, non-profit SCORE and Small Business Development Centers nationwide to connect entrepreneurs with the business development and mentoring services that they provide.
Multiple studies have shown that the SEA concept increases the success of entrepreneurs and their earnings from self-employment. Several success stories are available here.
Interested in applying to an SEA program? If your state already offers one, eligibility requirements typically include:
You must be eligible for and be receiving unemployment benefits.
You are unlikely to return to your previous employment.
You must have a viable business idea, be willing to work full time in developing your business and have the finances you need to start and sustain your business until it becomes self-supporting.
Check your state's website for more specifics on how to apply.
The deadline for all states to apply for grant funds to implement SEA programs is June 30, 2013. Your local SBA office, state employment or labor office can provide more information about what your state is doing to establish its SEA program.
Beth Longware Duff is a professional editor and award-winning writer whose work on a wide variety of topics has been published in print and electronic media. She currently writes on a wide range of topics dealing with electronic payment processing for
http://www.merchantexpress.com/
.
Image courtesy of renjith krishnan / FreeDigitalPhotos.net