Although there are a number of tools to track unemployment statistics here at home and abroad in the UK, there is no doubt that the current economic climate has caused thousands of workers to lose their jobs. Companies are fighting insolvency at every step of the way, and most are hard-pressed to find a way to continue staffing at their current rates.
One of the most effective ways in which company directors are saving jobs in the UK is through a process known as 'Pre Pack Administration.'
What Exactly Is Pre Pack Administration?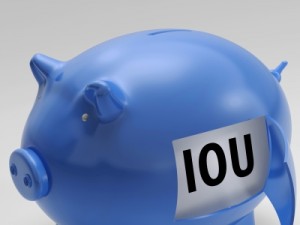 Now here's a term we don't often hear in the United States. Pre Pack Administration as defined by Real Business Rescue, is the process of selling an insolvent (bankrupt) company to a new owner who can carry on business without carrying along the debts of the old company. The company is typically sold to one of the directors or other interested parties because they know the business and are able to pick up trading where the old company left off.
Although there were no provisions made in the Insolvency Act 1986 for Pre Pack Administrations,  courts have recognized these new entities which will operate under the leadership of new owners. New owners may elect to keep the name intact or they can choose a new name under which to do business. The real benefit, other than wiping off debt, is that most business operations can continue uninterrupted.
Many times staff is kept on, suppliers still service the company and the community benefits as a whole. A good example of one such transaction is the recent Pre Pack Administration entered into by Internacionale, a trendy high street women's fashion store. It is estimated that at least 1,550 jobs have been saved by this arrangement and business will continue, at least on outward appearances, as usual.
Pre Pack Administration, Winding up Petitions and Insolvency
While it is true that a Pre Pack Administration can enable a company to continue doing business, there are some major differences between bankruptcy laws in the United States and in the UK. First and foremost, in the UK a creditor can petition the courts to have your company wound up (bankrupt and out of business) if you owe as little as £750. In the United States, you can be brought to claims court and made to pay the debt, but your creditors cannot petition the court to declare you bankrupt.
With this in mind, there is one major pitfall in the Pre Pack Administration process and procedure which needs to be addressed. A company should get the jump on their creditors if a successful sale is to be made. Once a creditor has petitioned the court, it will appear as though the owners/directors are simply trying to avoid paying legitimate debts. Many companies have abused this business recovery solution so the government is making it known that this is to be used to save jobs and to keep business going that would otherwise be wound up under the current ownership.
There are penalties involved if directors are found guilty of repeatedly using Pre Pack Administration for the sole reason of skipping out on debts. In fact, directors may be disqualified from being a director again for a period of 15 years. Directors may also be held personally responsible for the debts he/she was trying to avoid.
How Valuable Is Your Brand?
The basic purpose of a Pre Pack sale is to keep a company going, albeit under new ownership. If your company has a rock solid brand that has potential to show growth in the future, there is every possibility to find a person or financial entity willing to take on the risk.
Although not quite the same thing as a Pre Pack sale, you only need to look at the recent re-emergence of the American giant, Hostess. After announcing in November of 2012 that the company was shutting down operations because of a second bankruptcy in a decade, Hostess has arisen out of the ashes and has announced they will once again be selling Twinkies, Ho-Ho's and other beloved products.
Needless to say, you need to determine whether or not your brand, your name in the community, has the potential to withstand current financial difficulties with the infusion of new money and perhaps the leadership of new directors. Jobs can be saved, suppliers kept happy and hopefully an uninterrupted supply of your product or service. In a nutshell, that is the only recognized purpose of Pre Pack Administration – to save jobs and keep companies from going under. Any other purpose is highly frowned on and could carry immediate and long-lasting consequences.
About the Author:
This article was provided by Keith Tully, managing director of Real Business Rescue. Keith has spent more than two decades in effectively rescuing distressed businesses and has administered many successful pre pack sales.
See Also:
Image courtesy of Stuart Miles / FreeDigitalPhotos.net