Getting the job you want can be tough, even in the best of times. So what can you do to maximize your job search success? These five industry insider secrets will help you stand out from the crowd, and can even bring potential employers straight to you.
1. Keyword Optimize Your Resume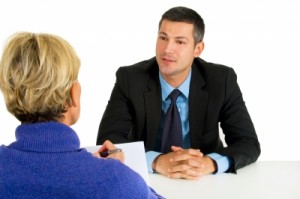 In an age of internet marketing and search engine optimization, even your resume should be easily searchable. In a competitive market where as many as several hundred qualified applicants are competing for the same job opening, employers are increasingly turning to computer algorithms to sort out the wheat from the chaff. Of course, it's a terrible idea to keyword-stuff your resume; however, thinking about terms that employers might be searching for is an easy way to bring potential employers straight to your doorstep.
 2. Stop Chasing Job Postings
The first stop for most job seekers is typically one of the major online job boards that have risen to popularity in the last few years. Unfortunately, these boards have the highest failed application rate of any job search method. According to career advice from salesvacancies.com, the most successful method to get the job you want is to actually reach out to companies you'd love to work for. Email a hiring manager, tell them why you'd love to work for the company, and ask about any openings. You may be surprised what bounces back.
3. Do Your Homework
Unfortunately, knowing the company name and job title isn't enough to get you through an interview— so it's surprising how little research most job seekers actually do. Before you ever set foot into an interview room, make it your mission to know the hiring manager's name, company history, corporate culture, and any other relevant information you can find.
4. Customize Your Resume
Reworking your resume for each and every job you submit an application for is tedious and time consuming. Unfortunately, it's also absolutely essential. Crafting your resume individually for each potential opening ensures you put your best foot forward. Carefully read the job description, and craft your resume as a direct response to the needed skills. Your effort will pay off.
5. Network, Network, Network
Never underestimate the power of the connections you already have. Chances are, if you're trying to find sales jobs, you've worked in the industry before. Or at the very least you know someone who does. Don't be embarrassed to tap your contacts. Studies show, this back-door market is one of the most effective avenues for getting the job you want. Social networking sites like LinkedIn, Facebook and Google+ can help make the networking easier.
See Also:
"Image courtesy of Ambro / FreeDigitalPhotos.net".