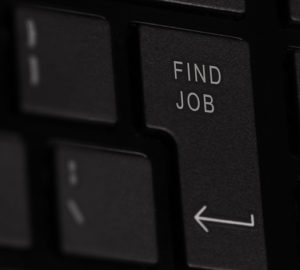 The economic collapse of 2008 taught us that job security is really just a fleeting illusion. If you were to lose your job, would you be able to find another? Would your passion and drive make you stand out when compared to other job candidates?
What Defines Success?
Winston Churchill said, "Success is going from failure to failure without losing enthusiasm." If you believe in what you are doing and are passionate, you will succeed, despite the odds.
The following are 4 tips for finding a job you can excel at without having to worry about unemployment at some point in the future.
1. Choose a Career with Low Unemployment Rates
The following list is 24/7 Wall Street's jobs with the lowest unemployment rates, listed from the lowest unemployment rate to the greatest:
Dentists
First-line Supervisors of Police and Detectives
Veterinarians
Diagnostic technologists and technicians
Aircraft pilots and flight engineers
Computer network architects
Directors of religious activities and education
Physicians and Surgeons
Nurse Practitioners
Statisticians
Think about this list. All of these jobs fulfill a unique, ongoing need. As you can see, many are in the medical field. Physicians jobs will always be needed because there will always disease and illness.
If you are interested in one of these careers, search a job board for the specific job you are interested in, using the location you in which you intend to be living once you enter the field. You may also wish to perform an industry specific job search. For example, if you are searching in the healthcare field you could contact a firm like CompHealth (a healthcare staffing firm) rather than applying at a hospital or individual practice. General job boards will help you identify a need for jobs in a specific industry. Industry-specific job boards can further assist you in narrowing down a specialization within a field. If there are many openings for one specialty over the other, it is best to go with the one in highest demand.
2. Do What You Love
Your passion will show in your work and will prevent you from suffering from burn out. If you feel strongly about a career, you will be more likely to succeed at it. Think about it this way; how would you feel working in the same career for 30 years? If you grimace at the thought, you may be better off by doing something with a little less security and doing it very well. If you hate your job, it will show in your work, and keep you from succeeding in the field.
3. Try Out a Job Before You Commit
If you want to go into the medical field, volunteer at a hospital. Speak to professionals in the field you are considering. Ask them their advice and how they feel about their jobs. You could be in their positions in a few short years, so take what they say to heart. If you cannot enter a field or volunteer around it, attend conferences, read blogs, and read books about it. Get your hands on anything that can give you insights.
4. Balance Career and Life
Happiness and success can depend on the amount of free time you will have. If you are looking into a career, consider how you would feel about the hours and conditions once you have a family. Would the situation improve over time, or is it something you have to live with?
Your future is in your hands. Now, what will you do with it?
You might also like:
About the Author:

Kara Masterson is a freelance writer from West Jordan, Utah. She graduated from the University of Utah and enjoys writing and spending time with her dog, Max.