Mechanical Engineering Degree-
 With a Mechanical Engineering Degree you could be involved in building everything from race cars, airplanes, even NASA rockets, Solar Energy, robotics or almost anything else that is manufactured. If you are interested in designing things that work, mechanical engineering may be the best option for you. Mechanical engineering deals with anything that needs design work and production of tool machines related to mechanical equipment.
With a Mechanical Engineering degree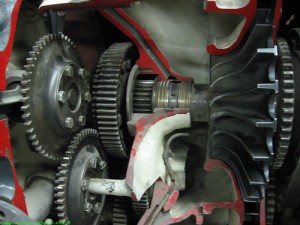 1) Build and Design Quality products – Mechanical engineers all around the world make sure that the public gets the best quality products. Mechanical engineering is usually associated with design principles, systematic technology, problem solving and other areas which constantly benefit people. Mechanical engineers design, develop, build, and test mechanical devices, including tools, engines, and machines. They analyze situations to determine how a mechanical device might best solve the problem. They work with all types of machines including electric generators, refrigeration and air-conditioning, industrial production equipment, internal combustion engines and even and steam and gas turbines.
2) Job openings – Students with a mechanical engineering degree are able to get jobs in the best industries and sectors all around the world. Every industry is in need of skilled engineers. Engineers are needed in all walks of life and students with a mechanical engineering degree are recruited by every major industry. Mechanical engineers are the second-largest engineering occupation, holding about 243,200 jobs in 2010.
3) Skills and Knowledge – An advanced mechanical engineering degree program makes sure that you get all the skills and knowledge that you need to become a successful engineer. Mechanical engineers need at least a bachelor's degree. A graduate degree is typically needed for promotion into managerial positions. Mechanical engineers who sell services publicly must pass a licensing exam. Like other engineers, mechanical engineers use computers extensively to produce and analyze designs, simulate and test how a machine is likely to work, simulate and test how a machine is likely to work, generate parts specifications and monitor quality control.
4) Job Growth – The Bureau of Labor Statistics (BLS) projects job growth for mechanical engineers of 9% from 2010 to 2020 which is slightly less than average but will still result in 21,300 new jobs being created.
5) Pay Scale – Mechanical engineers usually work in an office environment in large corporations. As a result, they usually get good benefit packages. According to the BLS Occupational Outlook Handbook in 2010 the median annual wage of mechanical engineers was $78,160.
Similar Occupations:
Mechanical Engineering Technicians – assist Mechanical Engineers and only require an Associates Degree. The median salary for a Mechanical Engineering Technician in 2010 was $50,110.
Materials Engineers –  help select materials and develop new ways to use materials. They work closely with Mechanical Engineers. Materials Engineers require a Bachelors Degree and in 2010 the median salary for a Materials Engineer  was $83,120.
Petroleum Engineers-  design and develop methods for extracting oil and gas from the earth.   Petroleum Engineers require a Bachelors Degree and in 2010 the median salary  was $114,080.
See Also:
Social Media Marketing Consultants Needed
Great Jobs for Those with a College Degree
How to Get a Career Instead of Just a Job
Networking to Find a Better Job
How Much Should You Borrow to Pay for College?
Returning to College for a Higher Degree?
The Secret to Making More Money: Stay in School
Jobs Crisis Among Recent College Graduates
Mounting Debt and Lower Salaries – A Persisting Trend for Grads
Job Skills: Excel Spreadsheets
Photo Credits:
by wburris Mechanical Engineering