Getting injured on the job can have some serious implications for your career, personal life, and finances. For severe injuries, you may struggle with the downtime as you recover. What's more, your workers' compensation claim may be delayed or denied depending on several factors. A workers' compensation claim can cause substantial financial difficulties as you may not be able to work because of the injuries. Here are four ways in which workers' comp can impact your finances and how you can safeguard your finances.
Medical Care Payments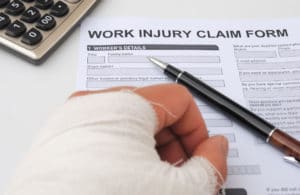 Most workers' compensation claims can take months to get resolved, particularly if there are disagreements between you and the company's insurance companies. Conflict may arise if the insurer disputes the accident or the extent of the injuries. This can happen if the claim was filed late or if there is a case of delayed symptoms after the injury. Whichever the case, you will still have to handle your medical care payments regardless of whether the insurer pays up. If you don't have adequate health insurance, this can cause you to tap into your finances to take care of the bills.
Downtime from Work
Workers' compensation insurance provides wage replacement and covers medical costs for employees injured in the course of their duties. However, depending on the length of the settlement period, a claim can significantly strain your finances. Since you are physically unfit to work, you have to use up your savings on food, rent, and other basics as you wait for the claim to be settled. If it is denied and you are forced to appeal, the downtime period can be particularly hard for you and your family.
Under-Compensation
A workers' comp claim can be under compensated if there is no sufficient evidence to substantiate the amount you are seeking in the claim. An uncompensated claim means that the amount of compensation received is lower than the expected amount depending on the extent of injury and downtime. In cases where claims are under compensated or denied, you may suffer financial losses as this will force you to spend part of your savings for medical care during the recovery period.
Legal Representation
It is suitable to seek legal assistance after suffering an injury from work. Workers' compensation attorneys can help you gather the required evidence and ensure that you receive adequate benefits. If the claim is denied, the attorney will help you file an appeal, prepare paperwork, and represent you in court. Hiring an attorney may require you to spend some substantial amount of money, but this also increases the chances of receiving the entitled compensation.
Workers' compensation can take a toll on your finances. However, by hiring legal representation, you can be assured that your case will be handled professionally. This increases the chances of receiving fair compensation and getting your finances back in order.
See Also: