On Friday, December 2nd the U.S. Bureau of Labor Statistics (BLS) released their Employment and Unemployment data for the month of November. According to the BLS numbers Seasonally Adjusted U-3 unemployment was 4.6% down from 4.9% in October. Unadjusted U-3 was 4.4% down from 4.7%. According to Gallup unadjusted U-3 was 4.9% down from 5.1%.
U-6 unemployment was 9.0% according to the BLS down from 9.2% in October while Gallup's equivalent "Underemployment Rate" was at 13%.
Interestingly, Gallup's "Economic Confidence" jumped into positive territory shortly after the election for the first time since early 2015 and for only the second time since the index was created in early 2009. The week prior to the election economic confidence was at -11 and currently it is at +4. According to Gallup, "This is the first positive weekly reading in more than a year and a half." Read the full story.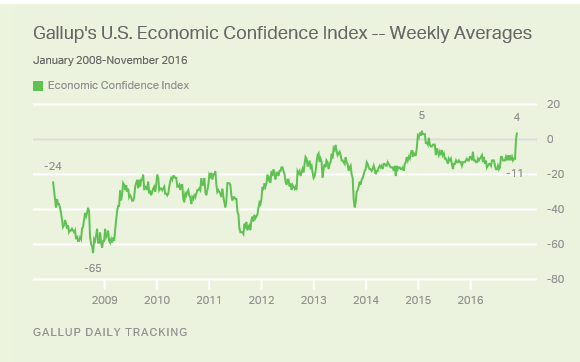 In other political news, President-Elect Trump has already set the tone for his Presidency by convincing Carrier to not outsource 1000 of the planned 2000 jobs slated to go to Mexico.
Current Unemployment Rate Chart-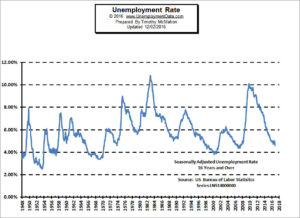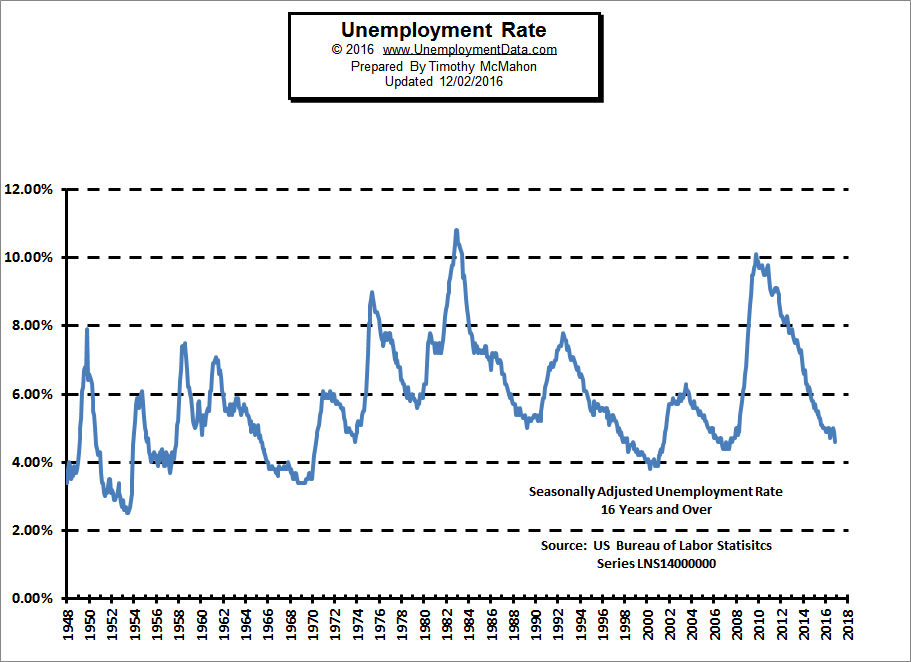 According to the BLS Commissioner's report for this month: [Continue reading]